Dungeon Defenders 2 available on Xbox One. The game is developed by Trendy Entertainment and is a combination of a tower defence game and a roleplaying game.

Official game description:
Dungeon Defenders II is an Action Tower Defense game, packed with classic roleplaying elements like loot, levelling, and pets. The Old Ones' armies have invaded Etheria and it's up to you and your friends to push them back! Create and level a team of heroes to take into battle. Then freeze, burn, and electrocute enemies with your deadly defenses or jump into the action yourself to finish them off! Play by yourself or alongside friends, with up to 4 player online and 2 player local (splitscreen) Co-Op.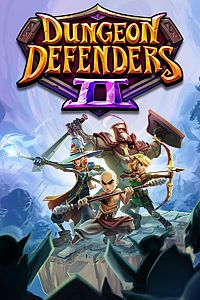 Developer: Trendy Entertainment, LLC.
Price: Free+