Hitman 2 Xbox One free digital content released.
The offical game description:
Travel the globe and track your targets across exotic sandbox locations in HITMAN 2. From sun-drenched streets to dark and dangerous rainforests, nowhere is safe from the world's most creative assassin, Agent 47. Prepare to experience the ultimate spy thriller story; your mission is to eliminate the elusive Shadow Client and unravel his militia, but when 47 learns his target's true identity and the truth about his past, it changes everything.
HITMAN 2 introduces new ways to play, new game modes and new features, including the new Sniper Assassin mode with franchise first co-op play.
There are three versions of Hitman 2 available on the Xbox One:
Standard version;
The Silver Edition (which comes with the Executive Pack and Expansion Pack 1);
Gold Edition (which comes with everything in the Silver Edition plus Expansion Pack 2).
Developer: Warner Bros. Interactive Entertainment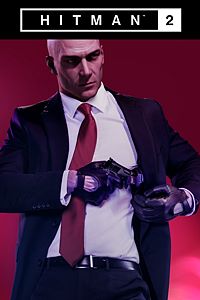 Developer: Warner Bros. Interactive Entertainment