Life is Strange 2 pre-orders are now open on Xbox One.
The official pre-order game description:
Pre-Order Life is Strange 2 Complete Season and receive:
– The "Mascot bundle": customise your backpack with patches and keyring based on the Life is Strange universe.
The long awaited sequel to the award winning Life is Strange returns with a new 5-part narrative adventure from DONTNOD Entertainment.
Episode 1 will be available on September 27th 2018. Episodes 2-5 will be available at later dates.
Complete Season includes Episode 1 and the Episode 2-5 bundle. Episodes 2-5 available upon release.
Also, the spin-off/prelude to Life is Strange 2, The Awesome Adventures of Captain Spirit, is now available to play on Xbox One for free.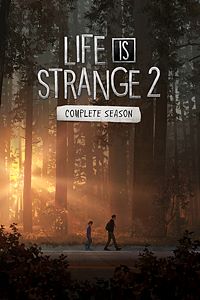 Developer: Square Enix
Price: Free+